The Oil-based Breath Mint.

The only breath freshener made with clean, functional ingredients.
Mintier is oil-based so that it is the only breath mint with NO SUGAR OR SUGAR ALCOHOLS!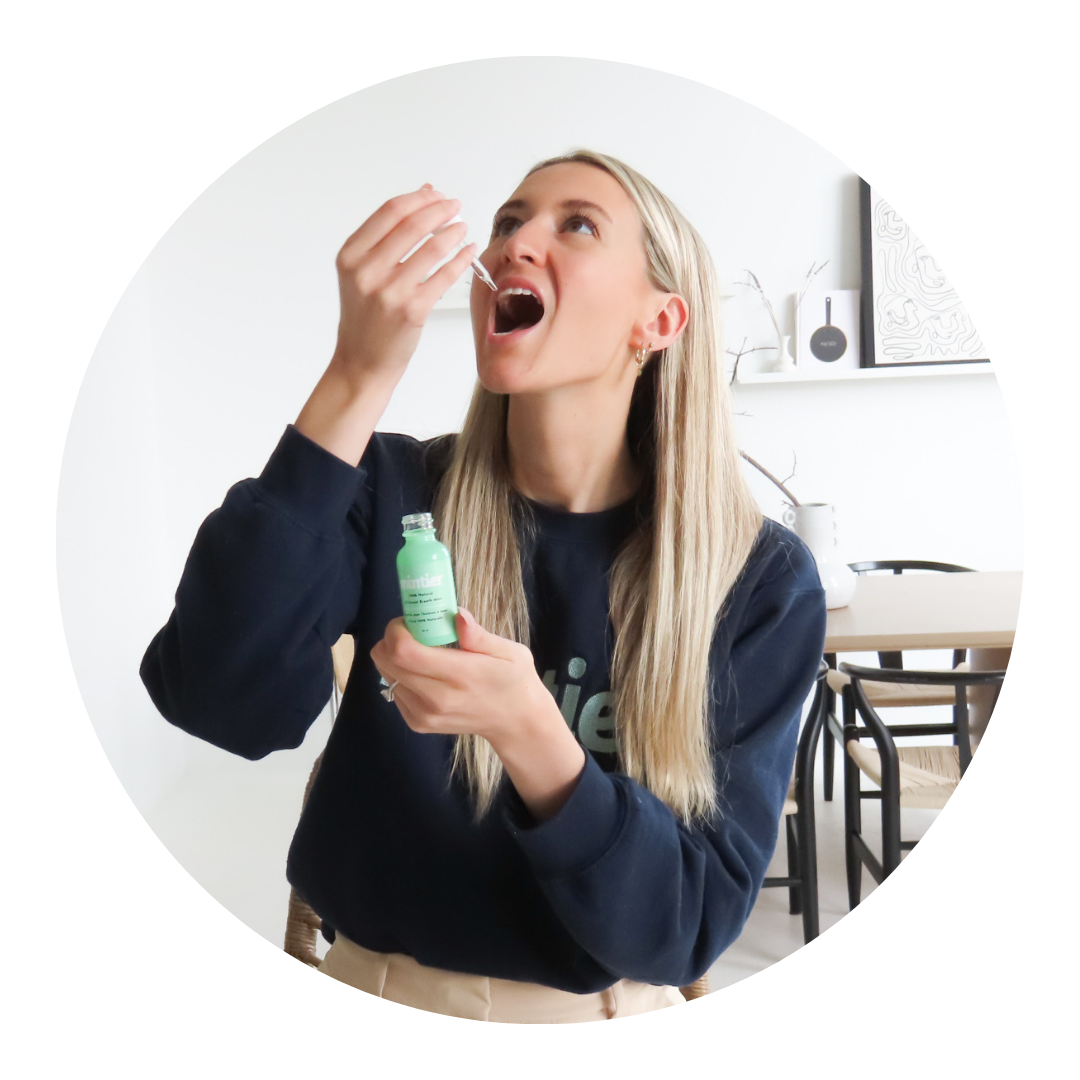 ---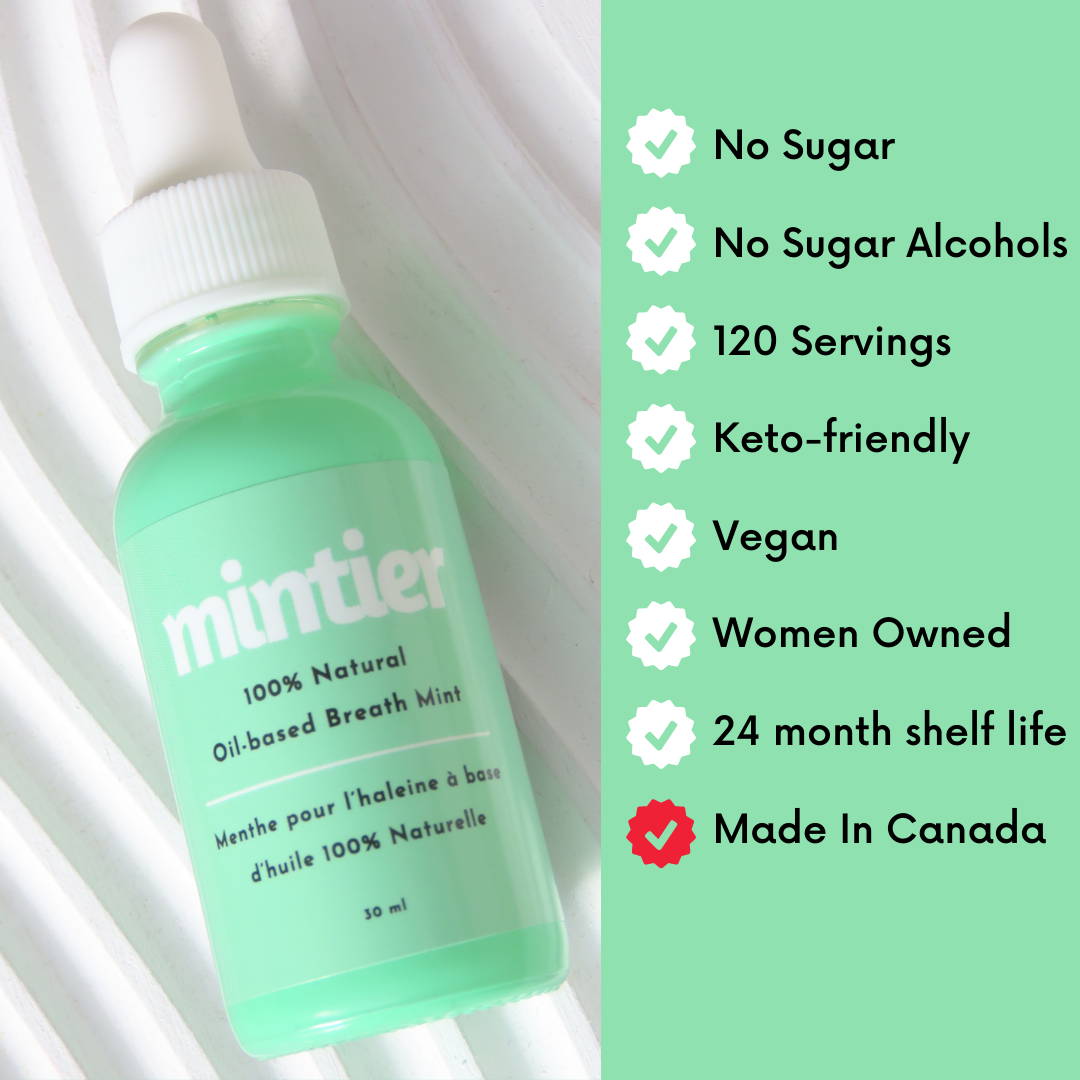 ---
Did you know that sugar feeds bad breath?
And sugar is the main ingredient in traditional breath mints?
Mintier is a first-of-its-kind product solving a universal problem, bad breath!
Made with only premium, clean ingredients to give you long-lasting fresh breath.
---
Daily Serving of MCT Oil
Known as a superfood for it's functional benefits and aids in long-lasting fresh breath!
No Sugar Alcohols.
Mintier is the only breath mint made without sugar and sugar alcohols because sugar feeds bad breath.
Clean Ingredients
Made with premium ingredients to promote your oral health.
The type of fresh breath you can count on, with only natural food grade oils to promote oral health!
---
Made with premium-sourced, clean ingredients designed for fresh breath & oral care!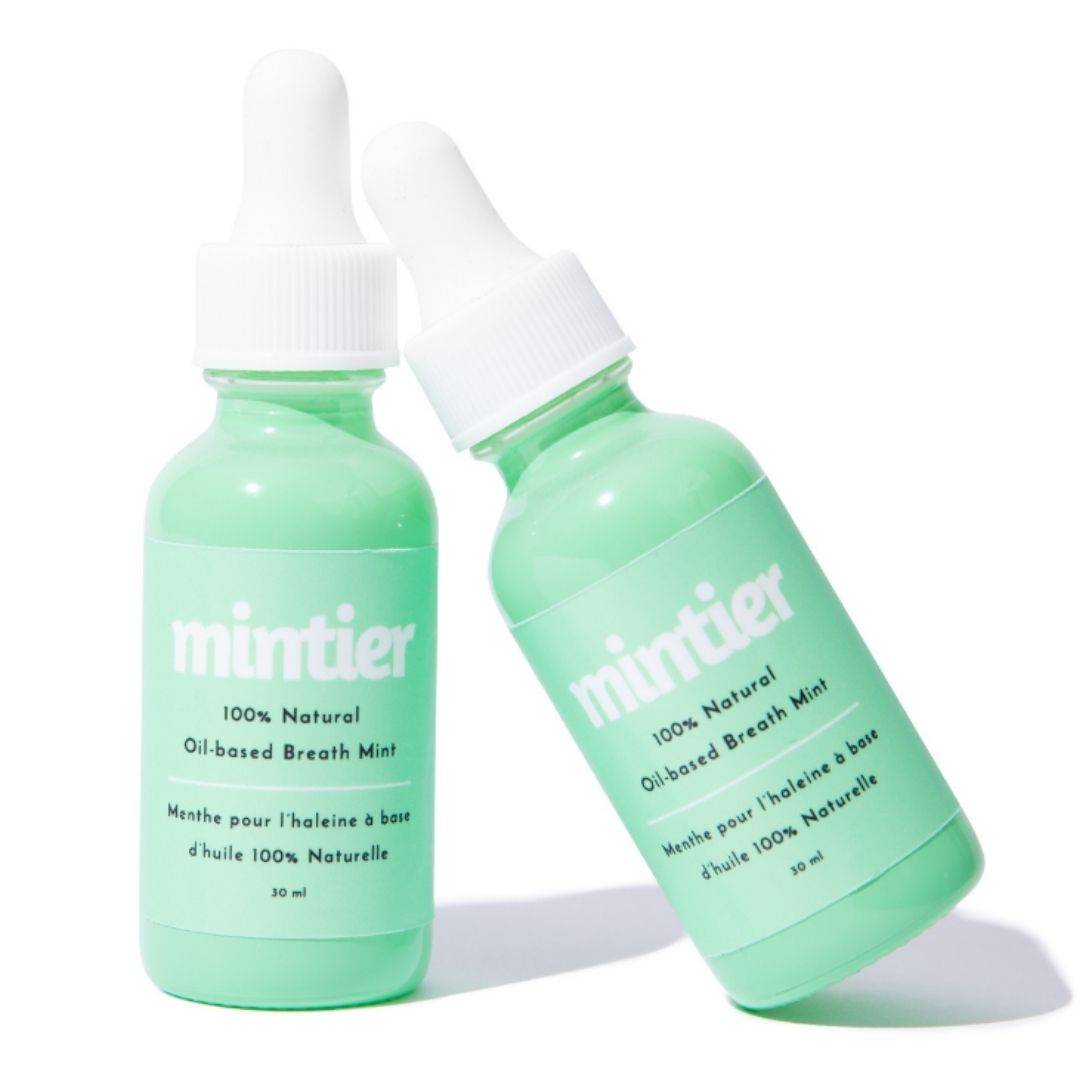 Pure MCT8 Coconut Oil, with one daily serving of MCT per tincture of Mintier!
---
No sugar & no sugar alcohols! No sweeteners, fillers, or preservatives!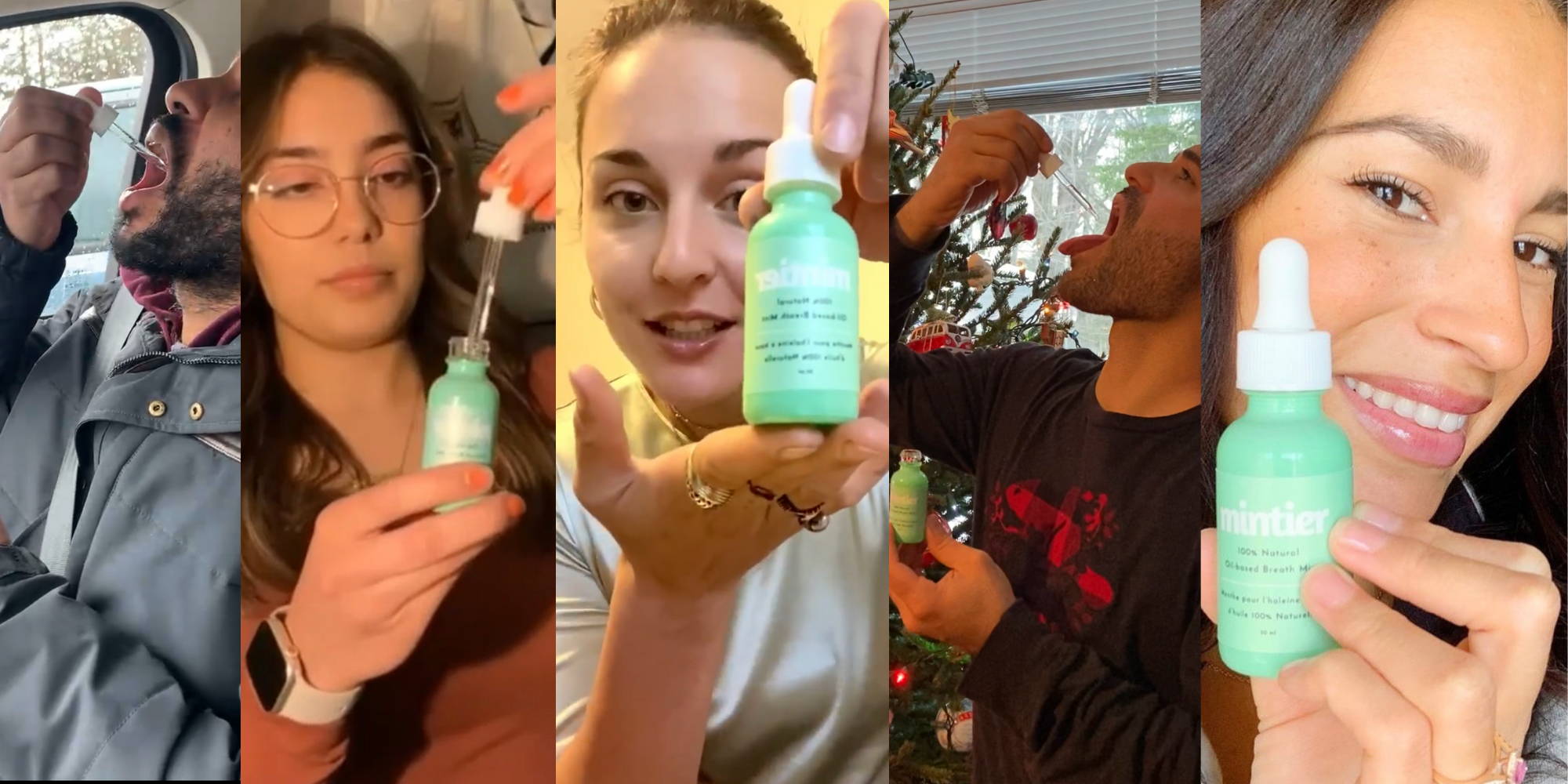 "I wanted to give Mintier a try and I was not let down!
With mct and other essential oils, I truly felt like I my mouth was cleaner (didn't just smell cleaner).
This vito's bad breath, coffee, garlicky meals with ease.
No more bad breath BUT also better oral health. I love it. I feel like every time I use mintier I get a little bit of a self care moment even if i'm rushing around.
It's like a moment in my day to stop and feel fresh."
⭐️⭐️⭐️⭐️⭐️